Since we have been snowed in so much, it has become quite apparent that we need to reorganize some things. We need more office space, we need a play-room, we need more storage, the list goes on and on. One of the worst areas is the garage and shed, but we just like to ignore it. That gets hard when you are in and out shoveling and trying to maneuver the snow blower. It's a dicey situation at best.
rencontre pcr 2014 site here rencontres numУЉriques anglet ich und du partnervermittlung erfahrungen site rencontre equitation http://etsa.fr/lipeck/5036 site de rencontre nik cool dating slogans les sites de rencontre en france gratuit cherche un mec a adopter Monkey Bars Garage Storage Systems must have heard our silent pleas because they contacted us about helping organize! It could not have come at a better time! Like many of you, we have the usual storage issues – tools, toys, bikes, lawn chairs, etc…something that isn't as common is product storage. We share a home with my husband's parents who have their own printing supply business. This business requires them to have a bit of stock on hand and it is just enough to make the garage extra crazy.
Monkey Bars offered us one of their storage racks to help the situation and get some things up off of the ground. We chose the Garden Tool Rack for it's versatility. Not only is it super, super strong, it is adjustable so we can move the hooks around and make it work for whatever we want to hang.
We were really impressed with the quality as soon as we opened the box. My husband isn't easy to please when it comes to appliances and things that he will have to use and rely on. I was really surprised at his reaction!
My favorite thing about it?
The versatility! I hate even shopping for storage stuff because nothing pre-assembled or designed ever fits our needs entirely. We have a couple of closet storage systems that looked like a dream come true when we purchased them but found out as we installed them that there is at least one part that doesn't work in our space. There is always a necessary bar or shelf that makes it feel even worse than the single bar across the width of the closet. Having the freedom to arrange everything to fit my needs is definitely a plus!
Also? It the rack itself isn't hideous. Sometimes you get these things and you want to hide them or cover them with junk to get them out of your sight. Just me? Maybe, I don't know… But I like the way this rack looks. It is aesthetically appealing in my opinion.
We recently got a new shed to store all of the large equipment and off season things. The Garden Rack is a perfect addition! We don't have anything on the walls yet, so all of the stuff is just sitting on the ground. It is still largely empty at the moment so our new Garden Rack is the starting point.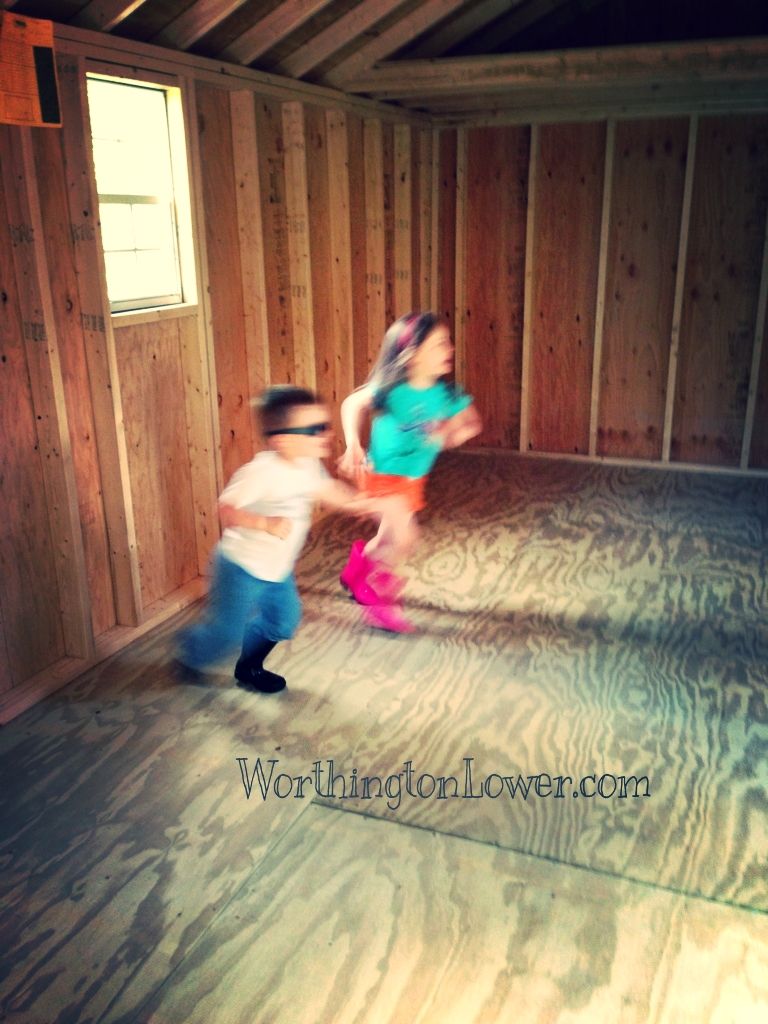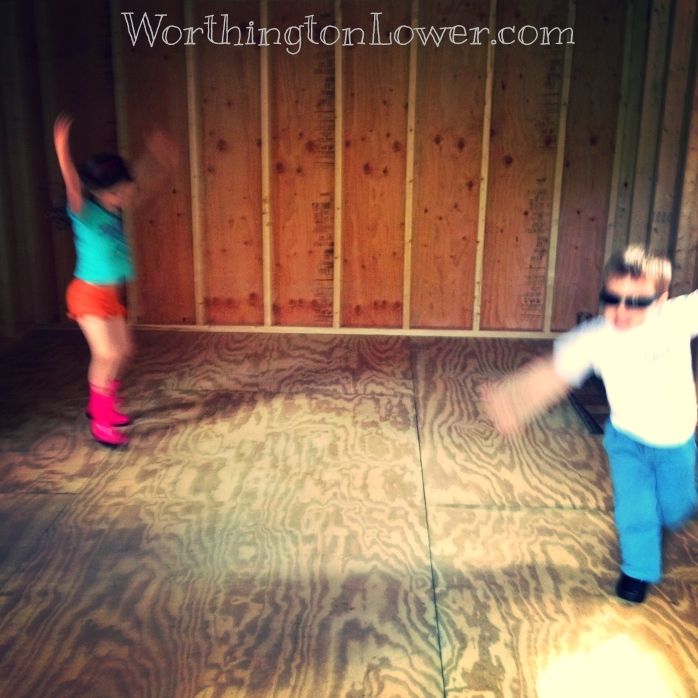 The kids really enjoy the space.
They were certain the shed could be a new play house! They will be happy when all the extra stuff is out of the garage so that there bikes and toys are easier to get out 😉
Big thanks to Monkey Bars Garage Storage for helping us with our spring cleaning and organization!