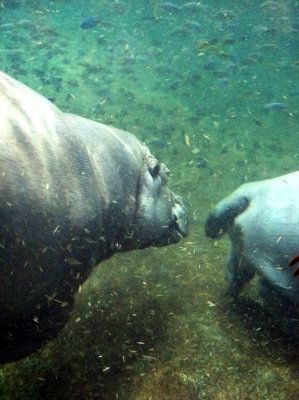 I am so wiped out today. By the time I sat down at my desk this morning, I had already blown through any reserves of energy that I had obtained during the night. Do you ever feel like that? Like showering or eating might set you over the edge? Don't worry, I did both. But it was not enjoyable…
We spent this past weekend running around like lunatics trying to fit as much as we possibly could into 2 days. On top of the usual weekend stuff (like laundry that seems to be procreating…) we took a trip to the aquarium (which i highly recommend), attended a birthday party, visited family, took Little Man for his first swimming lesson and attempted to plan a spur of the moment trip to the shore. I am spent!
I am in to my second trimester now, and while I have never experienced the wonders of those few months that everyone talk about, I had expected a little bit of relief from the constant nausea and exhaustion. I am still waiting and not patiently.
We have so much we want to do before this summer ends and we have to buckle down into our school routine and there isn't a moment to lose! My husband starts back August 27th and Princess will go back the second week of September.
So here's hoping we get to the shore and maybe and amusement park before slowing down….and then get some rest!
How are you spending the remaining days of summer?