click this over here now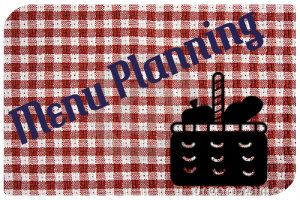 http://coredumping.com/malyk/5934 As a wife and mother with a full-time job, I know I am not alone in feeling like time and life in general work against me sometimes. One of my major battles is feeding my family. Of course, we have to eat, but we also need to watch our budget and maintain a healthy diet. I also have to keep in mind that my kids are little and many of the things that my husband or myself would enjoy on a regular basis are not things that appeal to their palate.
mon copain est sur site de rencontres Did I mention that I absolutely HATE to cook? That works against me too.
rencontre pof In comes Menu Planning. I rolled my eyes at the prospect of planning my meals for a while, but I broke down sometime last year because I needed to get a handle on how much we were spending and takeout can really put a dent in your budget. I also got swept up in the couponing craze, which can become extreme, just like the show says. However, they really work well hand in hand. Like anything else, you have to wade through the junk to find out what works for you, but I have found a system that works for us.
conocer mujer judia First, I take inventory of what I already have at home. I buy meat when it is on sale or I have a coupon, so I freeze much of it. I try to plan my meals around what the main course will be. Might sound sad, but it's usually some sort of chicken. Just our preference.
over here I then look through my coupon collection to see if there is anything that will lend itself to possible dinner ideas. Say I have cubed chicken in the freezer and I have a coupon for chicken stock, I am likely to choose a recipe like soup or something that includes both ingredients. I also buy the newspaper regularly and my Mom, Mother-in-Law and I swap what we don't use. It works out pretty well.
i thought about this Then I look through my recipes and pick them out according to what I have and how much time I have on a given night to prepare a meal. Sooo many of my regular recipes are slow cooker recipes. It makes everything a ton easier!
click to read more I also highly recommend Pinterest for recipe ideas. I pin food 100% more than I pin anything else and I find my food board to be my go-to for dinner inspiration. I try to choose recipes that are alike so that I can buy similar ingredients in bulk if necessary.
site de rencontre amoureuse gratuit québec Once I have done all of this (it doesn't really take much time at all – especially once you do it a time or two) I make my menu plan according to how the meals will fit our schedule and it's done!
Home Page Menu planning isn't for everyone. Your lifestyle and priorities have a lot to do with how necessary or doable it will be for you.
If you are interested, here is the link to my personal menu planning and shopping list template! It lays out the week by day and then your shopping list by department.
Looking for some coupons?